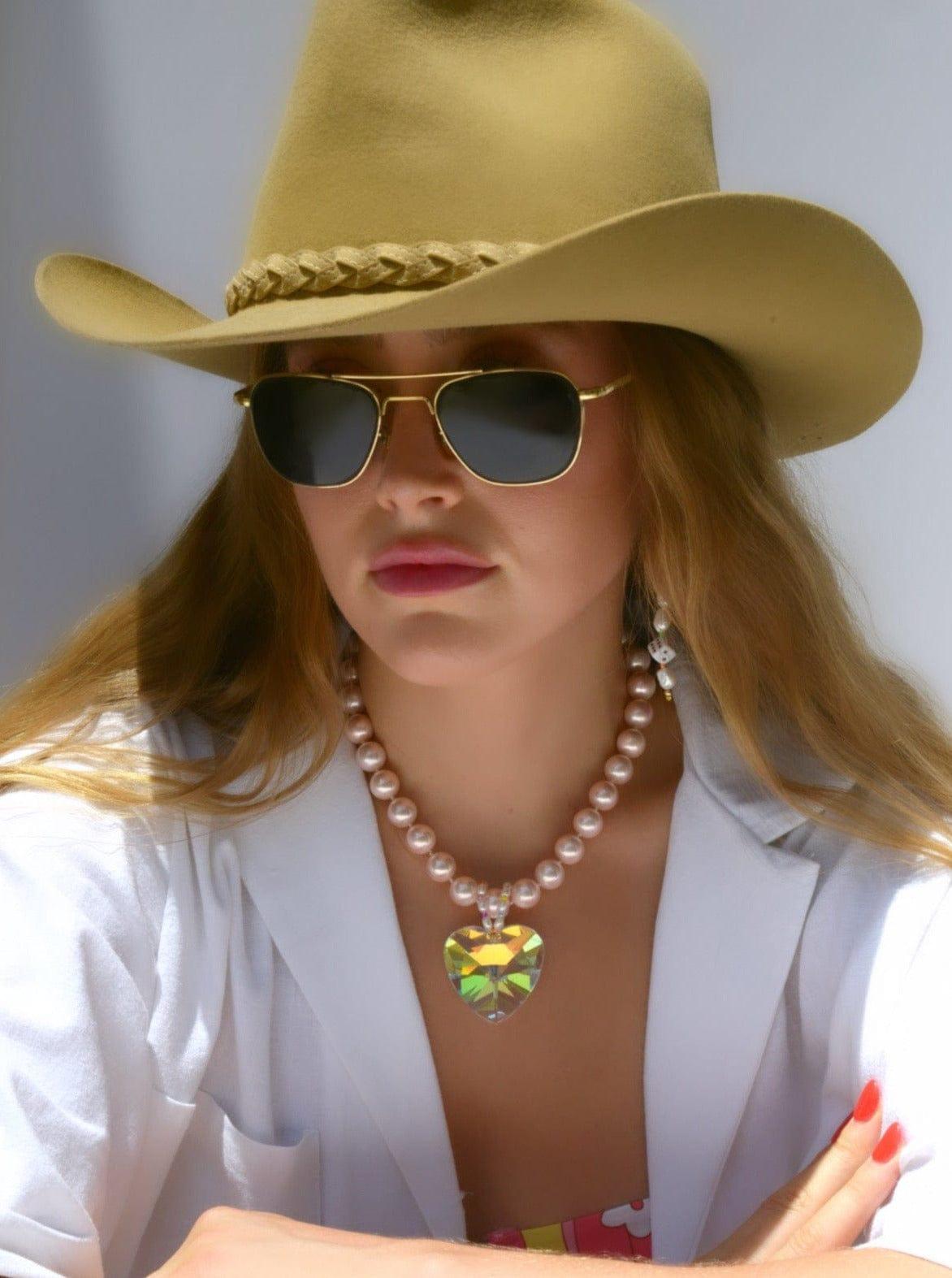 In the midst of a season where passion was dwindling and inspiration was lacking, Maggie invested in herself and her dream by putting art at the forefront of her life and creating once again. This is the story of our new era.
THE STORY OF THE COLE HEART NECKLACE
In the summer of 2021, Maggie considered letting go of jewelry for good as she no longer felt connected to what she was creating or selling. Meanwhile, her life was bubbling over with inspiration from different creators on TikTok, who were living boldly through the expression of a life focused solely on their own standards and truth. She was falling head over heels in love with bursts of color and maximalism but found herself compartmentalizing what people expected of her and what she truly wanted. Stuck at this difficult crossroad, she decided to ground herself on what brought her joy: fashion, illustrating, art, and sewing. 
Living in a world of organized chaos, Maggie dove into this love of fashion and decided it was time to repurpose some of her vintage blazers. She had a variety of buttons laying around in her drawers, but only one specifically caught her attention... This button wasn't an ordinary scrap: it was a shimmering, crystal piece shaped as a heart. Instantly her mind started racing as curiosity and creativity took over and she found herself thinking, "Wow, this would look so cute on a strand of pearls." And thus, the Cole Necklace was born. 
During the creation process, Maggie decided it was time to fall back onto her roots. She immersed herself in the practice of beading again, but she knew that this necklace was going to be something different, reflective of her favorite style icons and her own bold flair. 
Not all samples were perfect. It took weeks for her to feel confident in this necklace, knowing it was unlike any other piece of jewelry she had ever seen. It was scary to take a risk and move away from the daintier jewelry she was selling, but she felt deep down that this was it. This was her.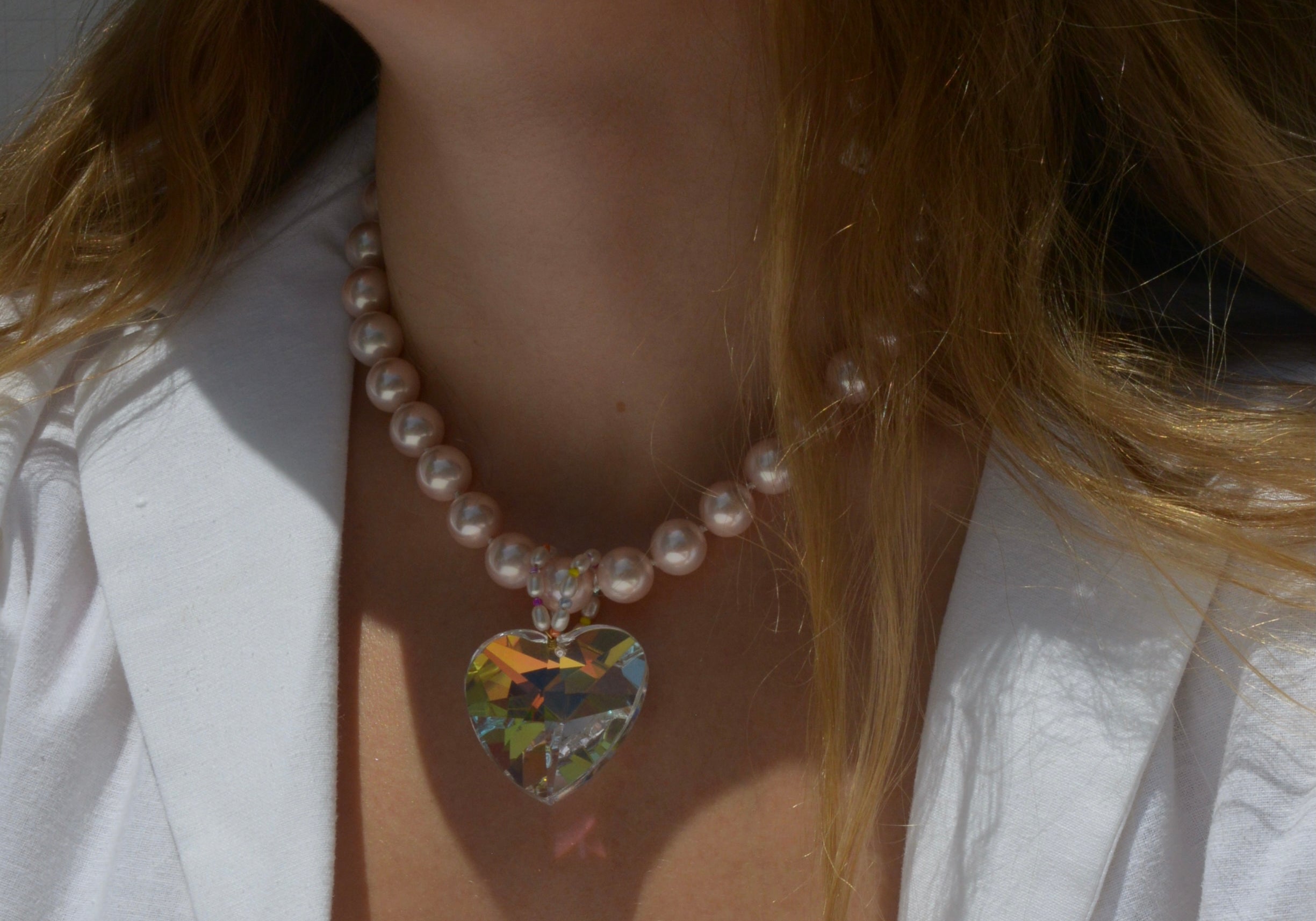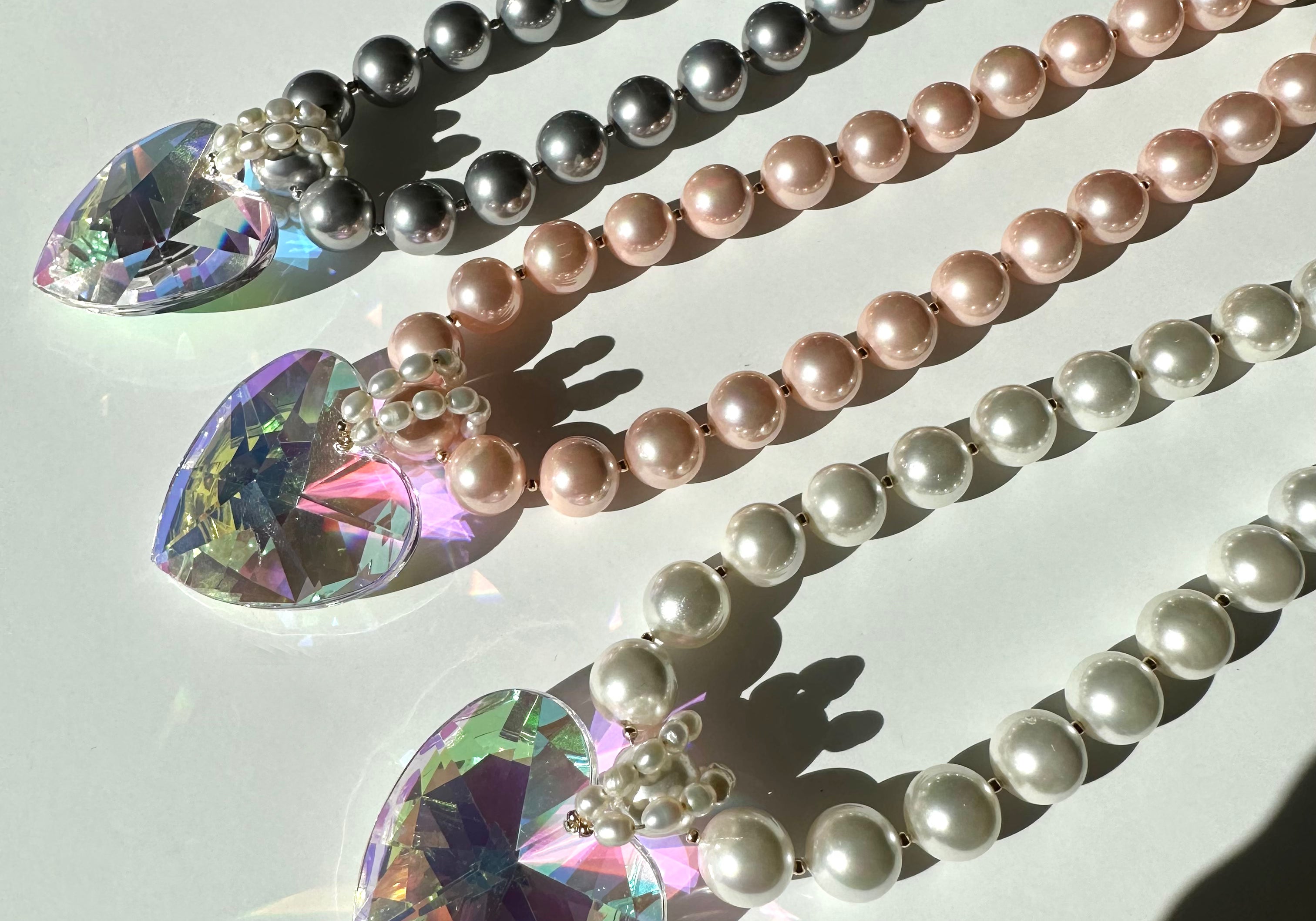 We all fall into a cycle of listening to what others say we should be doing instead of listening to our own intuition. As an individual, the eventual blocking out of these voices leads to an authentic freedom that we all deeply desire and long for. By letting your inner voice do the talking, your whole existence begins to speak. Maggie believes finally listening to herself and welcoming the combination of her joys created the Cole Necklace and led to this transformation as a brand. By allowing all facets of her life to take root, she opened the door for a new story to be written, a new era of being. 
The Cole Necklace represents so much more than a piece of jewelry. It is a revolution, a statement, a signature representing the heart of a dreamer and a hope that all people will live in authenticity and boldly chase after what makes them feel most themselves. Unequivocally, wholly themselves.
The Cole has everyone talking...
A Special Testimonial
"As everyone on earth, ive been eye-ing the Cole forever... This year has been a full burn down of my life and who I've been and really building from the ground up. I've been wanting to find my own style again be just let myself get lost in translation. Your embodiment of your business mission is so inspiring for me in that sense.
ANYWAY
I exited my meditation and journaling this morning and the themes that came up for me were along the lines of "staying quiet" "seen just enough" "taking up minimal space" and I had a moment like ... girl you really didn't buy jewelry YOU know vou like bc you don't think you have business being in something loud???? So it shifted to "why NOT me" and I just bought my first silver cole (and the gold one from your video Madonna). Just such an empowered purchase and more than just a purchase and just felt like I really wanted to let you know because it was such a moment for me. Keep shining!!!! I'm so excited and [thank you] for being a badass woman."
@bdherbals_