The Cole Necklace
Introducing our most iconic necklace - made with a glass pearls and a crystal heart, this bold accessory will make a lasting impression. Crafted to add stylish appeal to any outfit season after season, it's a timelessly captivating addition to your wardrobe.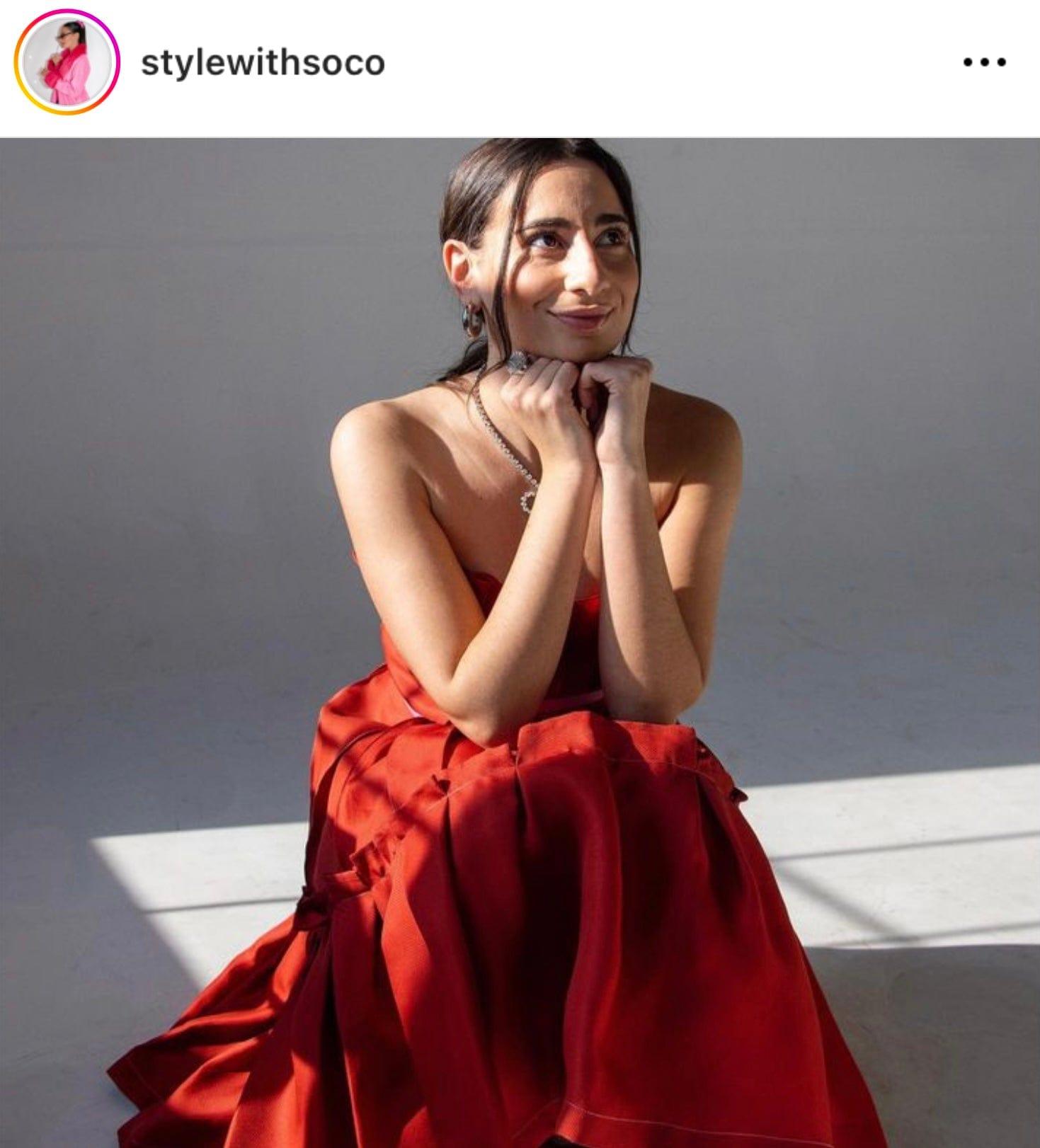 Chubby Organic Hoop Earrings in Silver
This timeless, yet, edgy chunky hoop earring is crafted from polished stainless steel, ensuring years of durability. The perfect accessory for any wardrobe, its classic design with a modern twist lends a sophistication and exclusivity to your look.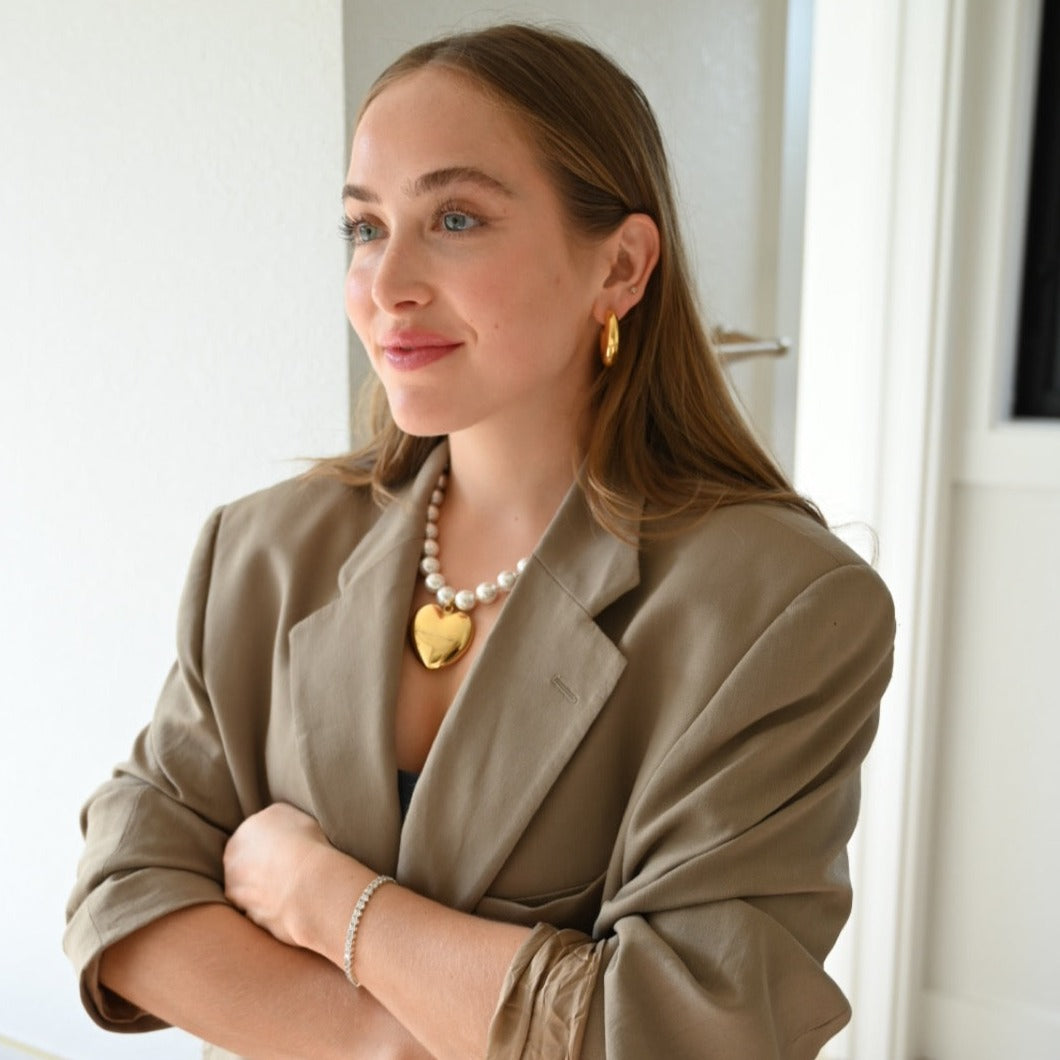 The MV Signature Large Heart Pendant Necklace in Gold
Crafted with a stainless steel heart pendant and glass pearls, this chic accessory will take your everyday look to the next level with its minimalist, bold style. As pearls make their way back into the trending sphere of fashion, we hope that this pearl necklace will last forever in your heart and wardrobe as one of eternal beauty and unconditional wear.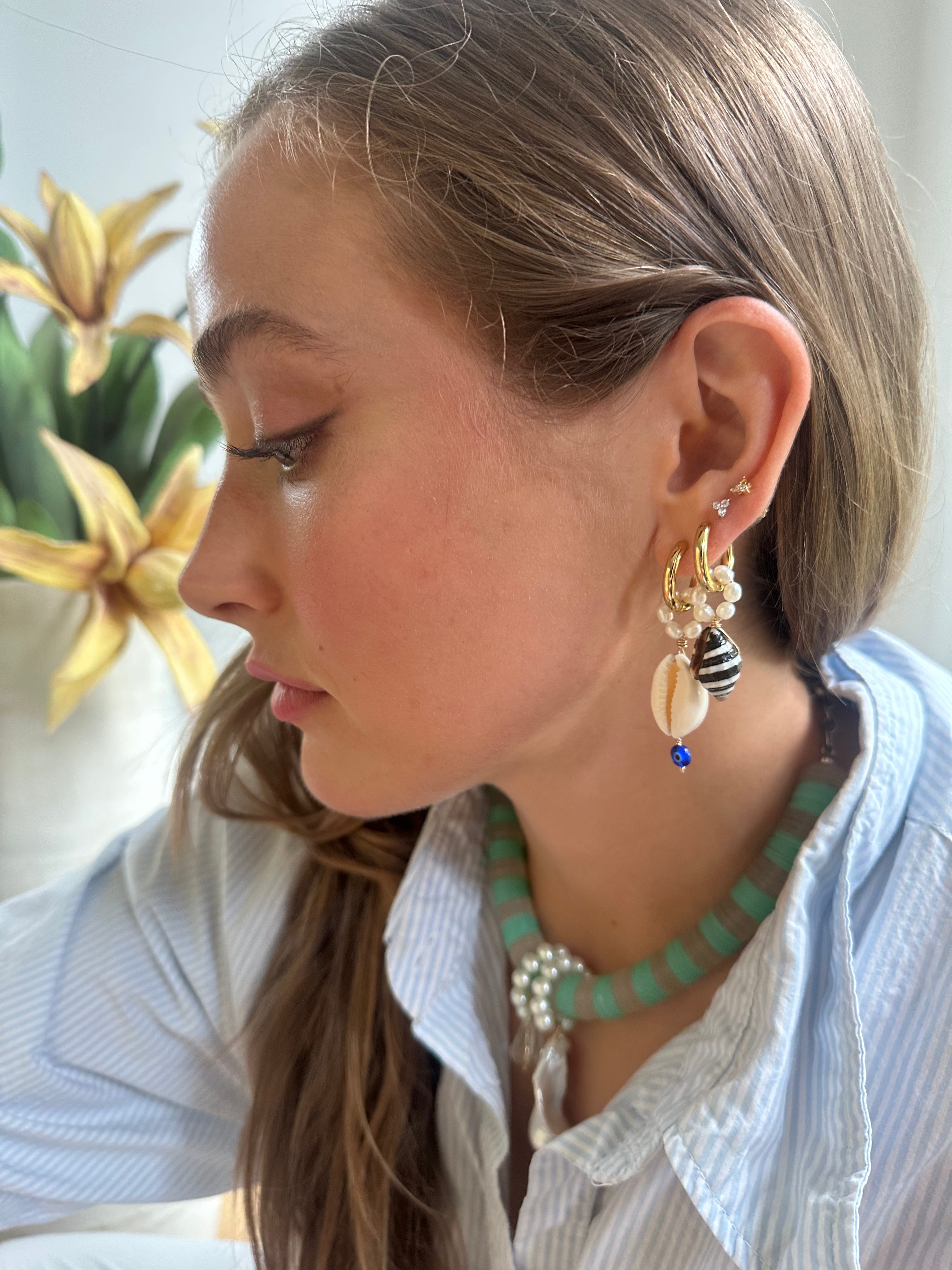 Capri Shell Earrings
Crafted with luxurious gold hoops, accentuated with seashells and pearls, these earrings allow you to express your creativity whilst elevating your look. Available as individual pieces, these versatile accessories will soon become your go-to for everyday styling. Decorate your ears with these exquisite jewels and show off your unique taste in exclusive fashion.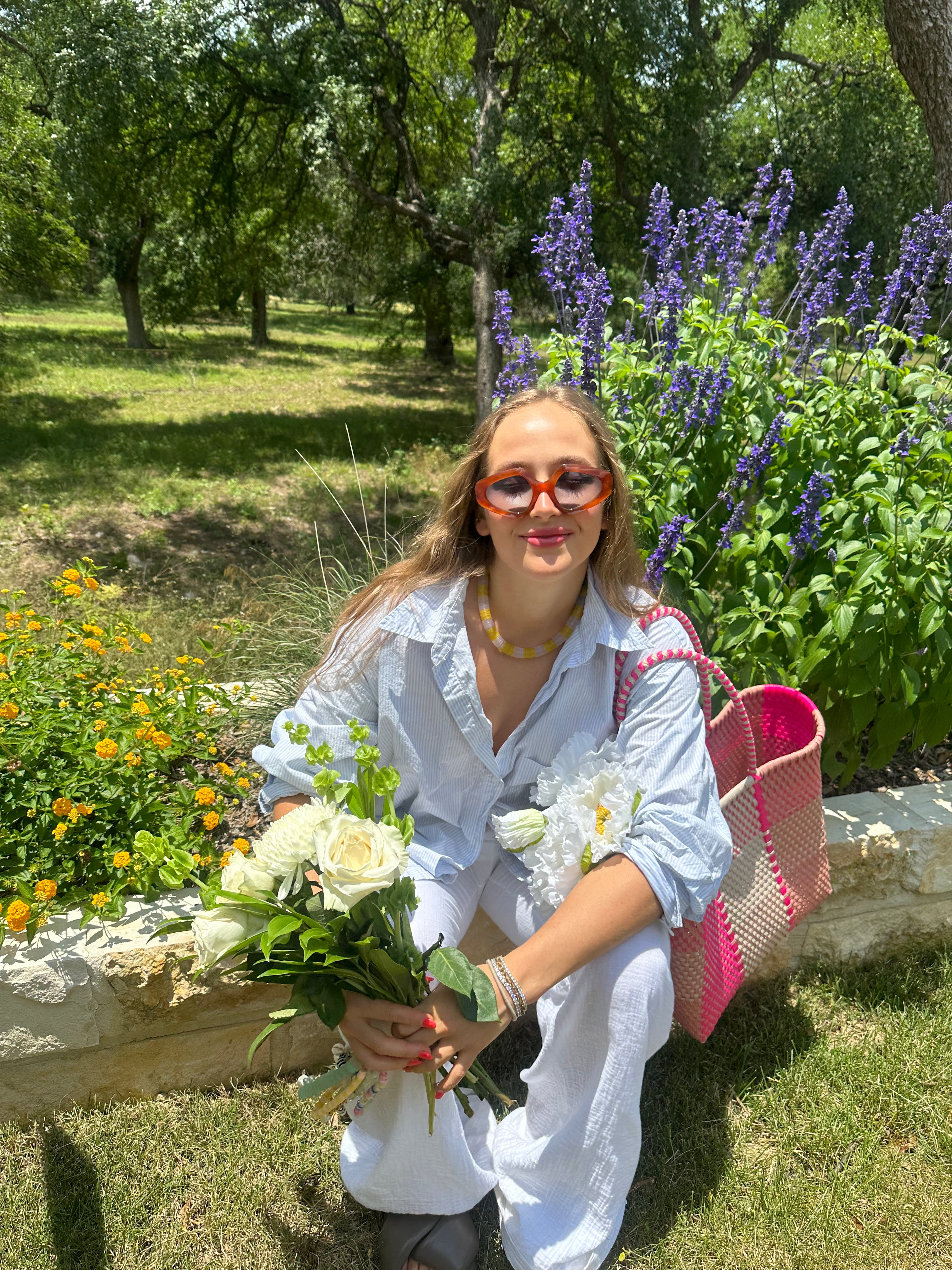 Amalfi Necklaces
Crafted from captivating vinyl beads, our Amalfi necklaces make for the perfect statement piece, boasting exquisite coastal vibes, and a youthful sophistication. When paired with our Baroque Pearl Chain necklace, you will be sure to exude vibrancy and playful chic.