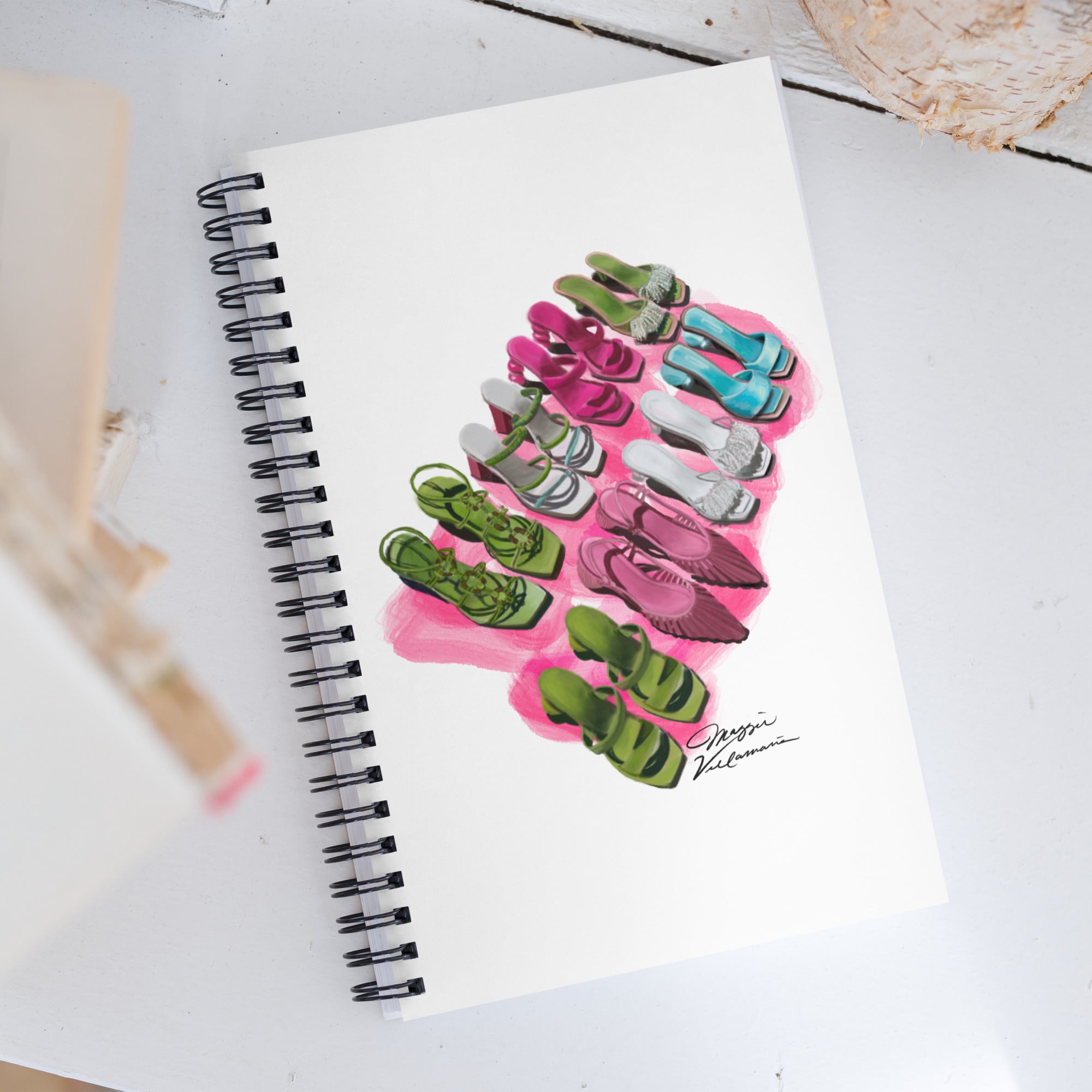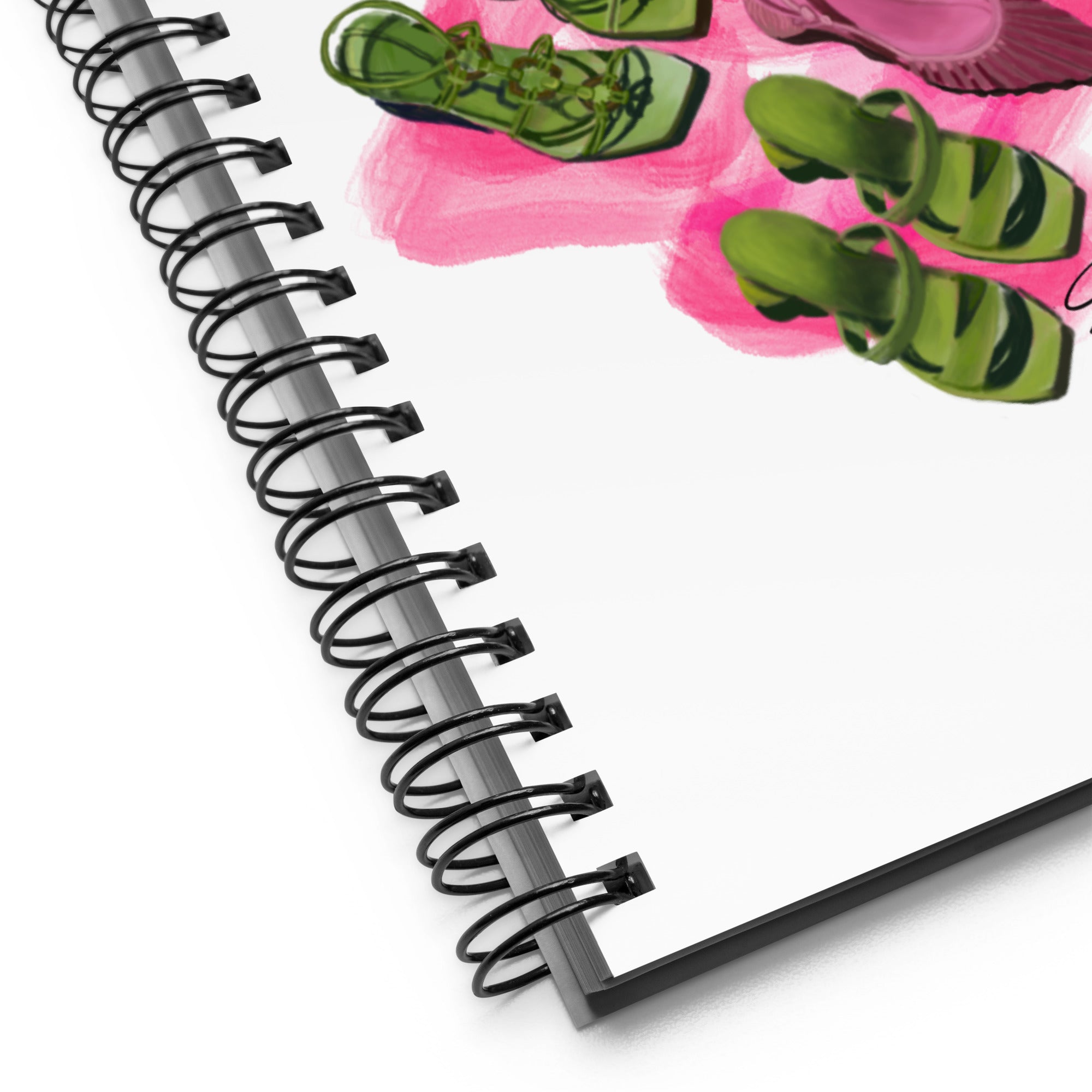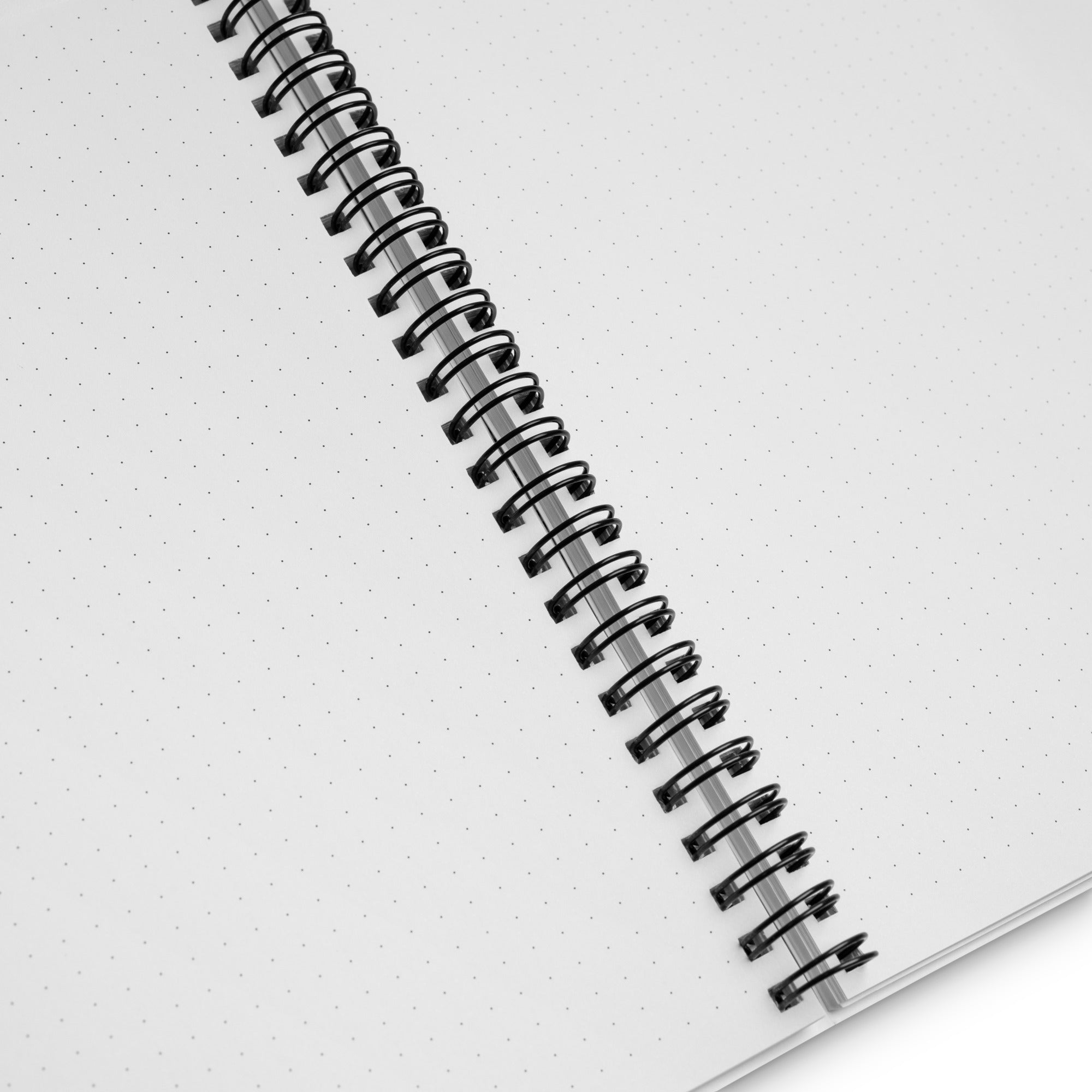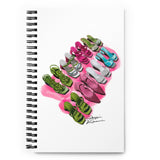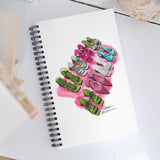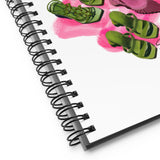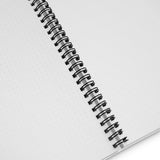 Rainbow Stiletto Illustration Spiral Notebook
Description

This fabulous Rainbow Stiletto Illustration Spiral Notebook is the perfect companion to keep your thoughts, ideas, and dreams safe and sound - and maybe even inspire you to learn something new! It'll keep your budding epiphanies close by - with a touch of motivation!

Details

• Covers with soft-touch coating
• Cover weight: 10.38 oz/yd² (352 g/m²)
• Page weight: 2.62 oz/yd² (89 g/m²)
• Metal wire-o binding
• 140 dotted pages
• US fulfilled notebooks measure 5.5″ × 8.5″ (13 × 21 cm)
• EU fulfilled notebooks measure 5.7″ × 8.5″ (14.5 × 21 cm)
• Blank product sourced from the US and Sweden
ART POLICIES
When will I get my order?

Usually, it takes 3–7 days to fulfill an order, after which it's shipped out.

The shipping time depends on your location, but can be estimated as follows:
● USA: 3–4 business days
● Europe: 6–8 business days
● Australia: 2–14 business days
● Japan: 4–8 business days
● International: 10–20 business days
My order should be here by now, but I still don't have it. What should I do?

Before getting in touch with us, please help us out by doing the following:
● Check your shipping confirmation email for any mistakes in the delivery address
● Ask your local post office if they have your package
● Stop by your neighbors in case the courier left the package with them
If the shipping address was correct, and the package wasn't left at the post office or at your
neighbor's, get in touch with us at info@maggievillamaria.comwith your order number.
If you did find a mistake in your delivery address, we can send you a replacement order, but
shipping will be at your own cost.
I received a wrong/damaged art product, what should I do?

We're so sorry if the product you ordered arrived damaged. To help us resolve this for you quickly, please email us at info@maggievillamaria.comwithin a weeks' time with photos of the
damaged product, your order number, and any other details you may have about your order. We'll get back to you with a resolution as soon as possible!
What's your art return policy?

We don't offer returns and exchanges for art products, but if there's something wrong with your order, please let us know by contacting us at info@maggievillamaria.com.
Do you offer refunds?

Refunds are only offered to customers that receive the wrong items or damaged items. If any of these apply, please contact us at info@maggievillamaria.comwith photos of wrong/damaged items and we'll sort that out for you.